Vegetology exists to create plant-based, science-backed vegan supplements for everyone. We're a UK-based company that exists to identify gaps in nutrition and provide sustainable solutions. When we launch a new product we do it with the aim of helping somebody to overcome a health problem. We care about changing lives, helping people and cutting out the nonsense from the health and beauty industries.
Here's 10 reasons why our customers love Vegetology (and why you may too!)

1. We are committed to doing our bit for the planet
As a company, we source and create vegan and vegetarian ingredients, so as not to harm the environment, and package products using eco-starch which is 100% biodegradable. We also use recyclable bottles, made from HTP, which is a readily recycled plastic. We feel that this is the most effective, safe and planet-friendly option currently available - glass bottles have the risk of shattering in transit and are heavier to mail out and biodegradable plastics lack the stability needed to protect the products in transit. We help people plug nutritional gaps for everybody, regardless of lifestyle, dietary choice, or religion by offering nutritional solutions that are good for the planet.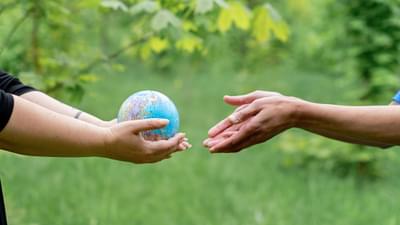 2. We are Vegan Society and Vegetarian Society approved
We are proud to say that all of our products carry the Vegan Society logo and the Vegetarian Society logo. We have shared the formula of each supplement with the societies and they have analysed everything - the source of every ingredient, how it's put together and where the formula is put together.
We will never use genetically modified materials. We get every supplier that we use to sign declarations and every supplier that we use is independently audited to make sure that that is the case.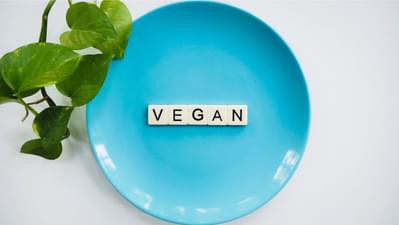 4. Where appropriate, we're organically sourced
Where it is relevant the ingredients we use are organic - in some cases, such as Omega-3 and some of the plants we source, it is not possible to get organic certification as the algae is not grown in the ground or the sea to protect the ecosystem, despite being totally pure as it is cultivated under laboratory conditions, and certain plants are grown in commercial greenhouses, which we do because we don't want to upset local habitats.

5. We created a Vegan Vitamin D3 source like no other
6. Our vegan fish oil alternative saves 50 fish for every bottle we sell
We created the world's first plant-based Omega-3 supplement to strengthen joints, benefit the brain and maintain a healthy heart. Fish oil sourced Omega-3 contains the bioavailable forms DHA and EPA that the body can use straight away, but is unsuitable for vegans, vegetarians and those who have concerns over unethical and unsustainable fishing practices. Flax and Chia sourced Omega-3 only contains the form of ALA, but that needs to be converted into other forms of Omega-3 in order to be effective and to be absorbed by the body. Now that conversion rate is very low – it's a maximum of 5% but in reality, it's much lower than that. We produced an Omega-3 supplement with DHA and EPA derived from algae (the same algae that the fish get their Omega-3 from!). Fish don't naturally contain Omega-3, they have a diet rich in algae. We have basically cut out the middle fish and went straight to the algae to create Omega-3. Overfishing poses a significant threat to the long term viability of human life on the planet. Less fish in the oceans will change the pH of the water, which can compromise the phytoplankton (who currently contribute 50% of the earth's oxygen supplies). Every bottle of Omega-3 saves approximately 50 fish!

7. We combine vitamins and minerals with traditional Chinese herbs to boost energy
We created Active Energy which is designed to help fight fatigue and support your daily performance levels. It combines Vitamins with herbs used in Traditional Chinese Medicines and is ideal for general tiredness, unforgiving work schedules, or just helping with hectic lifestyles.

8. We understand your need for effective Vitamin B12 supplements
We created 2 different Vit B12 supplements. Vit B12 Sustained Release to offer a sustained release of 1000mcg of Vitamin B12 for prolonged performance and benefits. The sustained release formula means your body has a number of chances to grab the B12 it needs over a number of hours. Vit B12 Sublingual is fast-acting as it dissolves under your tongue and delivers 100mcg of Vit B12 into your bloodstream quickly. Vitamin B12 contributes to energy metabolism and the reduction of tiredness & fatigue. We use an elevated level of water-soluble Vitamin B12 in the form of Cyanocobalamin.

9. We made a joint and bone supplement for vegans
A combination of glucosamine and chondroitin has long been used in joint formulas, to help with cartilage, muscle and bone health. Chondroitin is commonly sourced from shark cartilage which makes it unsuitable for vegans, vegetarians and those with ethical concerns. We studied the structure of chondroitin and managed to combine some plant extracts to mimic the structure of chondroitin. We call it Phytodroitin™. The result of a lot of scientific research and experimentation is a plant-based extract that is just as effective as chondroitin at lubricating joints, mimicking its structure exactly, but without harming animals or the environment.

10. We work in a sustainable and responsible way
All of our products are produced in a sustainable and responsible way. What we mean by that is that we don't harvest in areas where it will impact the local habitat or wildlife. We also ensure that every ingredient and every process has a minimal impact on the planet.

Shop all Vegan & Vegetarian Supplements