Vollagen® brings life to skin, hair and nails
As we age, our skin and hair starts thinning, due to depleting collagen levels. The good news is, collagen can be replaced in the body. There are a range of supplements on the market although many contain animal products. If you're looking for a vegan option, Vollagen® is an advanced plant-based complex, which strengthens your hair, skin, nails and joints. It comes in easy-to-use capsules and is 100% plant-based.

Collagen is a protein found in your bones, muscles, and blood and is composed of amino acids which provide structural support (or stretchiness) to skin, hair, nails, ligaments and tendons. Collagen occurs naturally in all animals and humans and it's not just the key to firmer skin, it has many other essential uses. It keeps joints supple and healthy and gives your skin structure, helping it bounce back after injury. Collagen also improves scalp health, helping hair grow strong and thick, and keeping nails from splitting and flaking.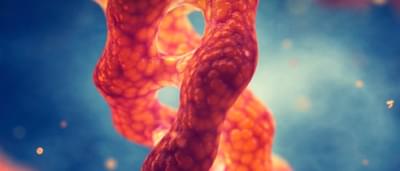 Collagen is composed of Amino Acids to provide structural support to skin, hair, nails, ligaments and tendons.
Collagen production starts slowing and diminishing in quality even by the age of 25. By the time we reach 50, we've lost around 50% of our collagen levels. We start feeling 'wrinkly' as our skin loses its firmness and tone, and our skin's barrier weakens, causing dryness and blemishes.

There are some foods which help boost collagen production, like meat, fish, eggs and other protein-rich foods, but not enough to restore it fully, and people are turning to collagen supplements, which are becoming big business in the wellness industry.

Vollagen® is the plant-based answer to collagen - a vegan alternative to the animal-based supplements on the market. It delivers the complex of collagen amino acids to allow the body to stimulate the creation of further collagen.
Our users report a more radiant, healthier complexion with the appearance of dark circles under the eyes reduced and fewer fine lines and wrinkles, with stronger nails and fewer skin breakouts. An independent efficacy study shows similar results within 60 days of use.
Vollagen® was designed by The R3search Centre who worked with Ayton Global Research, to perform a study over a 60-day period using 1000mg of Vollagen® (two capsules) per day.
After 60 days subjects reported:
Firmer, more hydrated and softer skin
Reduction of fine lines and wrinkles
Enhanced radiance and more even skin tone
Reduction of dark circles
Supple and smooth skin
Reduction of breakouts and blemishes
Skin appeared healthier and complexion brighter
Stronger, healthier nails

About us – the people behind the supplement
The R3search Centre specialises in the development of innovative personal care and nutritional supplement technologies.
"Vollagen® is the result of 3 years of research and has been a really interesting project. We consulted experts from several universities and research organisations to develop this exciting technology." Chris Smith, research project head.

Vegetarian and Vegan Society registered
Available in easy-to-use capsules
Free from gluten, sugar, wheat and dairy
Non-GMO
Made in the UK
Great for you, great for the planet
From development to disposal, we create supplements that give back. All of our botanical extracts are sourced from production sites that plant more than they pick, and we use planet-friendly packaging.
For smoother and more supple skin, stronger nails and fuller hair, reach for Vollagen® to navigate the ageing process, stress-free.