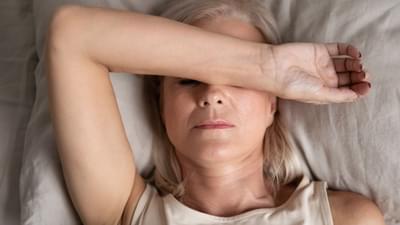 It's possible to rebalance our hormones through diet, but it's hard to get the right balance of nutrients. There are a host of widely recognised treatments and lifestyle changes that can help combat menopausal symptoms, from hormone replacement therapy (HRT), which relieves menopausal symptoms by replacing oestrogen, to cognitive behavioural therapy (CBT) that can help with low mood and anxiety. Often nutritional supplements can help immensely. Many women choose to take a menopause multivitamin to keep their symptoms at bay.
What are the best vitamins for menopause?
Vegetology Menopause is a balanced and optimised multivitamin scientifically formulated to provide nutritional support during and after the menopause. It contains a carefully selected combination of vitamins, minerals, and potent botanical ingredients, to help with mood changes, weak bones and energy levels and is designed for optimum absorption and bioactivity of each nutrient in the body.
Our nutritional experts have combined ingredients often only available individually, to help combat all the symptoms of menopause at once. Each capsule contains 23 vitamins, minerals with soy isoflavones, sage and ashwagandha. We use Vitamin B6 which helps regulate hormonal activity, Vitamins B1 and B12 for the normal functioning of the nervous system and Vitamin C for normal collagen formation in skin, cartilage, teeth, bones and blood vessels. There's also magnesium, zinc, and Vitamin D for the maintenance of healthy bones.